Ok, so anyone who knows me will tell you that I am cheap. Maybe not in those words but I am a pretty thrifty person, I don't like to pay more than I have to for anything and if there is anything that I can get for free I will jump all over it. So you ask yourself, where the heck is she going with this? Read on dear reader, read on.
Now that I have committed to this whole blogging thing I have began to do a lot more research across the web and I have found out one amazing thing, people are giving whole truckloads of stuff away! I feel like a kid in a candy store! So not being the greedy type I have decided to share with you dear reader, and try to catalog some of the best of the best giveaways. Ready? Ok, here it is!
FaveCrafts
is the first on my free goodies list. N
ot only does this amazing site give you 1000's of free patterns and craft how to's for everything you can think of (this includes DYI wedding planning, sewing and jewelery making) it has a whole give away page! They don't just offer one, they offer many free giveaways!
I have personally entered for this beautiful book by Alice Korach and Toshi Myoda called
Beading Basics and Beyond

.
One click of this link and you will be sent to the entry page which contains a full review of the book. Personally I cannot resist anything that sparkles so I have to try for this book. If you love beads click that link, the greatest part is that you can enter to win everyday! But hurry contest ends on March 15th, so get clicking!
I also have an entry in to win this awesome little gadget by
Fiskars
called
Stamp Factory
.
This little gem lets you load a number of different stamp plates into it so you can create "stamp scenes" for homemade cards and even stamping ribbon! It comes with a bunch of stamps and ink pad so that you can get stamping as soon as you can get the box open! Once again the included link will take you straight to the contest form so there is no searching needed. Contest ends March 18th.
Craft Gossip
is
the most amazing site for inspiration. It has a little bit of everything for everyone on it. They post tip's, free patterns and even highlight and showcase amazing work done by crafties like you and me. Readers can report "craft gossip" to the editors of the site which will be sorted through and published (hint hint readers, this blog could be considered "craft gossip) Anyhow, they also have a HUGE
page of giveaways
that grows and grows. I have bookmarked this page and check it daily! Here's a couple of the giveaway's I love best, but this list is by no means inclusive to please use the link to the entire page.
The first amazing giveaway is
a Batter Dispenser and Icing Writer
from
Kids Smart Living
. This bowl has a dispenser for easy pouring of cup cakes and is made of kid-resistant plastic, perfect for baking days with the family. I think the icing writer is a vast improvement over those messy icing bags! Contest open to US addresses only. Ends March 14th.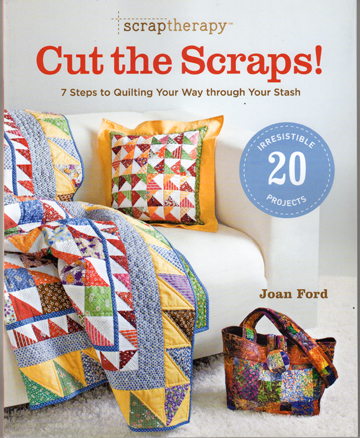 For my quilting friends this one should make you jump for joy. They are giving away this colorful book
Cut the Scraps!
by Joan Ford which will have you reducing your fabric stash. Man I wish they had one of these for yarn scraps! Again only open to US addresses, meaning if you have a US address (or a friend with one) you can enter this contest! Only open until March 17th.
For all you knitters there is only two days left on this one! Beautiful color work is hard to accomplish, but this book makes you actually believe you can! I put in for this one, I need to make that purse on the front cover! Enter to win
The New Stranded Colorwork
by Mary Scott Huff. Hurry and enter! Contest closes March 7th.
My friends over at
Purple Kitty
have a monthly giveaway that is always awesome. This month it is this booklet The Big Book of Knitted Monsters by Rebecca Danger. Who wouldn't want to knit up a bunch of these cute guys? I want a whole pile of them, some for under my bed, in the closet.......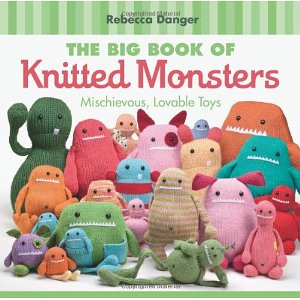 Alright, I would keep going but I really have to get back to studying pediatric heart conditions and make a model that will demonstrate what pressure ulcers look like and how to stage them. I think that one will require a trip to the Hobby Lobby. If you come across any awesome giveaways I would love to hear about it, in fact I would just love to hear from anyone! Hmm I think colored sponges should work for the pressure ulcer project...I'll keep you all posted.